We're Here for You
At The PMO Roadmap, we're not just consultants; we're committed to your success. With some clients trusting us beyond a decade, we're here to guide you through every twist and turn of implementing a successful PMO or EPMO.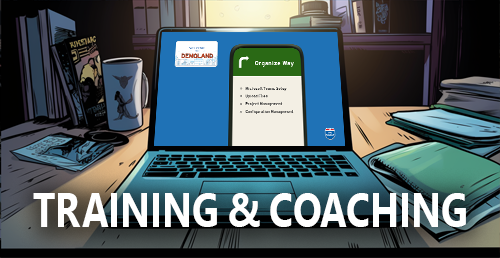 Delve into our comprehensive OnDemand courses, spanning Microsoft Project Desktop, Project Online, and Project Server. Our curriculum, from demand management and issue/risk management to specialized admin training, is meticulously designed to address every aspect of project management. Whether you're inclined towards virtual, onsite, or self-paced training, we cater to all learning styles. Our courses aim to empower individuals across all proficiency levels, ensuring they master the pivotal tools and techniques for project success. With our seasoned expertise, embark on a transformative journey to elevate your PMO's effectiveness and impact. [Learn More]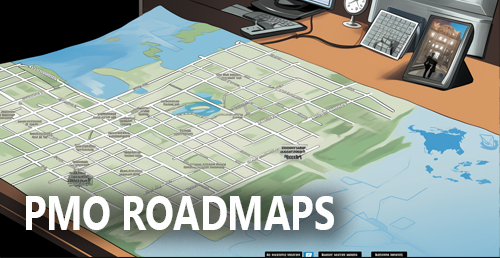 Embark on a transformative journey with The Ultimate PMO Roadmap. Tailored to fit diverse needs, our guides are suitable for any industry or framework. Choose your path:
Compass Version (Free): For the intrepid explorers ready to trailblaze their own PMO path with a foundational guide. [Find Out More]
Atlas Version (DIY with Videos): Navigate your PMO journey with a detailed map and on-demand video tutorials. Perfect for those seeking autonomy with expert guidance. [Learn More]
GPS Version (Team Up with Us): Embark on a comprehensive PMO journey with hands-on guidance from our experts, ensuring a holistic and tailored approach. [Discover How]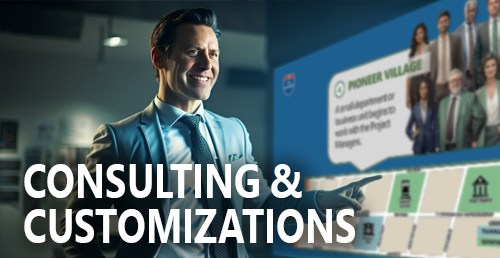 Unlock the full potential of your PMO with our expert consulting and tailored customizations. Recognizing that every organization has its unique challenges and aspirations, our seasoned consultants delve into your processes, pinpointing areas for enhancement. We specialize in crafting custom reports that provide clear insights, fine-tuning configurations in Microsoft Project Online, and offering guidance on its implementation. Beyond the tools, we also consult on establishing robust PMOs or refining existing ones to better align with your strategic goals. Partner with us to seamlessly merge technology and strategy, ensuring your PMO operates at its pinnacle of efficiency and effectiveness. [Explore Services]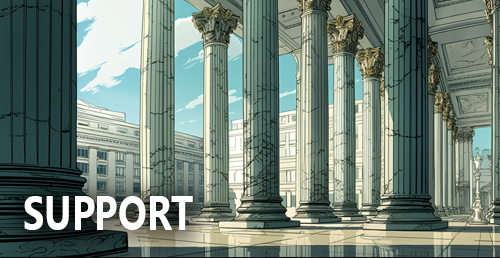 Project Online is a powerful tool, but like any sophisticated system, it can present challenges. Our Support Services are tailored to remove the stress of finding the right people to support your implementation. Part time, full time or buy blocks of hours to use as needed. Beyond just technical support, our team is well-versed in best practices for PMO management, ensuring that your operations remain agile and efficient. With our dedicated support, you can be confident in the continuous, smooth operation of your Project Online environment and the ongoing success of your PMO. [Get Support]
Still have questions?
We're here to help