Project Management & Scheduling: Light Up Your Success!
Are you ready to unleash your full potential and elevate your projects? Look no further, as project management and scheduling techniques are here to guide you towards success. Just like a painter carefully plans and executes their vision, you too can achieve triumph by utilizing these powerful tools. In this article, we will explore how these skills can enhance your future and help you confidently achieve your goals.
Unleash Your Inner Artist: Mastering the Art of Project Management!
Project management is indeed an art form that requires creativity, vision, and meticulous planning. Just like a painter who envisions the final masterpiece, a project manager must have a clear vision of what needs to be accomplished and how to bring it to life. They are the artist behind the scenes, orchestrating every detail and ensuring that all the moving parts work harmoniously together. By mastering the art of project management, you can unlock your potential to create exceptional outcomes that leave a lasting impact.
Effective project management involves a combination of skills, including defining objectives, outlining tasks, setting realistic timelines, and allocating resources. It requires the ability to adapt and make quick decisions when faced with unexpected challenges. Like a skilled artist, a project manager must be able to envision the end result and break it down into manageable steps. By doing so, they can guide the team towards success, ensuring that everyone is working towards a common goal and that no brushstroke is out of place.
Illuminate Your Path to Success with Effective Scheduling Techniques
Just as light illuminates even the darkest corners, effective scheduling techniques can bring clarity and structure to your projects. A well-planned schedule acts as a guiding light, keeping your team on track and ensuring that deadlines are met. It allows you to allocate resources efficiently, identify potential bottlenecks, and adjust your course if necessary. With a clear schedule in place, you can navigate through the project with ease, ensuring that every step is taken at the right time and in the right order.
Scheduling is an essential aspect of any project, and one valuable technique that can significantly aid in this process is the creation of a Gantt chart. This visually appealing tool not only represents the project timeline but also depicts the dependencies among various tasks. By utilizing a Gantt chart, you can effectively see the big picture while also focusing on the individual tasks at hand. The beauty of a Gantt chart lies in its ability to identify critical paths and potential risks associated with the project. By carefully analyzing the chart, you can proactively mitigate any issues that may arise before they have the chance to disrupt the project's progress. This allows for better decision-making and strategic planning, ultimately leading to the successful completion of the project. However, it's important to note that effective scheduling techniques go beyond just creating a Gantt chart. Regular monitoring and adjustment are crucial to ensure that the project stays on track. Similar to a painter stepping back to assess their work, you must regularly review your schedule to make necessary tweaks and adjustments. This ongoing process helps to keep everything aligned and allows for better control over the project's timeline. Moreover, effective scheduling techniques empower individuals to achieve greatness by shining a light on their path to success. It provides a sense of clarity and direction, enabling project managers to make informed decisions and allocate resources efficiently. With a well-structured schedule and careful monitoring, potential bottlenecks can be identified and addressed promptly, minimizing the risk of delays and ensuring the project stays on schedule. In addition to the benefits mentioned, it's worth highlighting the collaborative aspect of effective scheduling techniques. A Gantt chart can serve as a communication tool, enabling project team members to have a shared understanding of the project's timeline and dependencies. This promotes better coordination and collaboration among team members, leading to improved productivity and overall project success. In conclusion, the creation of a Gantt chart is a highly effective technique in project scheduling. It allows for a comprehensive overview of the project while also enabling a focus on individual tasks. Regular monitoring and adjustment are essential to ensure that the project stays on track, and by doing so, individuals are empowered to achieve greatness. Through effective scheduling techniques, project managers can proactively mitigate risks, make informed decisions, and foster collaboration among team members, ultimately leading to successful project outcomes.
Painting Your Way to Triumph: The Power of Project Management
Project management, when combined with effective scheduling, has the power to transform your projects into resounding triumphs. It enables you to keep your finger on the pulse of the project, ensuring that every aspect is meticulously planned and executed. The ability to manage resources, track progress, and adapt to unforeseen circumstances empowers you to navigate any challenge with confidence and grace. Just like a painter applies different brush strokes and color combinations to create a captivating image, project management allows you to bring together diverse talents, perspectives, and skills to achieve exceptional outcomes.
The power of project management lies not only in its ability to deliver successful results but also in its influence on team dynamics. A skilled project manager fosters collaboration, encourages communication, and builds a cohesive team that works towards a common vision. By creating an environment where everyone feels valued and their strengths are utilized, project management becomes a catalyst for personal and professional growth. Through effective planning and execution, you can paint your way to triumph and create a legacy of success.
Brighten Your Future: Let Project Management Guide Your Success!
As you embark on your journey towards success, never underestimate the power of project management and effective scheduling techniques. By unlocking your inner artist and mastering these skills, you can illuminate your path and create extraordinary outcomes. Remember, project management is an art form, requiring creativity, vision, and meticulous planning. It empowers you to overcome challenges, nurture collaboration, and guide your team towards triumph. So, let project management light up your future and lead you towards a world of endless possibilities!
Have Questions?
We're here to help
What Type of Training Do You Need?
Individual and Small Group Training
OnDemand Training at your own pace
Starting at $399
---
OnDemand Training
Microsoft Project Standard Desktop Training
Microsoft Project Professional Desktop for Project Online Training
Microsoft Project Professional Desktop for Project Server Training
Templates, Student Hand Outs, Tips and Tricks
Certificate of Completion
---
Medium & Large Group Training
Onsite, Virtual or OnDemand Training
Contact Us for Discounts
---
Microsoft Project Standard Desktop Training
Microsoft Project Professional Desktop for Project Online Training
Microsoft Project Professional Desktop for Project Server Training
Templates, Student Hand Outs, Tips and Tricks
Certificate of Completion
Automated Training Progress Report
---
Why My Microsoft Project Training Courses Stand Out?
In the world of Project Management, mastering tools like Microsoft Project is pivotal. But with a plethora of Microsoft Project Training Courses available, what sets mine apart? Here's why:
Two Decades of MVP Recognition: Being honored as a Microsoft Project MVP for 20 consecutive years isn't just a title I wear. It's a testament to my deep expertise and unwavering dedication to the field.
A Repository of Knowledge: With over 20 books to my name, my knowledge in Microsoft Project is vast and varied. Whether you're an avid reader or a visual learner, I've got resources ranging from books to YouTube tutorials to cater to your learning style.
Customized Training Solutions: I recognize that every organization has unique needs. That's why I offer tailored Microsoft Project Training solutions, ensuring that every student extracts the maximum value from the course.
Beyond Just Training: Sometimes, what you need goes beyond conventional training. My coaching and mentoring services are designed to provide guidance at every step, ensuring you're equipped to tackle even the most complex project challenges.
A Pillar in the Community: My active role in the Microsoft Project community is a testament to my commitment. I'm not just a trainer; I'm a mentor, guide, and a trusted expert for many.
Endorsed by the Best: When top-tier organizations entrust their training needs to me, it's a clear indicator of the quality and value I bring to the table.
In a nutshell, while there are numerous Microsoft Project Training Courses out there, my holistic approach, combined with years of experience and dedication, truly sets my offerings apart. If you still have doubts, check out my YouTube channel.
Author Profile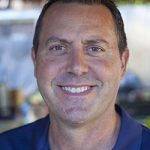 I work hard, play hard and be nice to everyone I meet. It's the Navy way!