One of the biggest challenges I see at organizations revolve around Resource Capacity Planning. Whether it's understanding their current capacity of skills, teams or departments or getting visibility into the demand of work in the upcoming months or year they all struggle. My best advice is to NOT do this on your own but get a partner that can work with you to build your roadmap, implement, configure Microsoft Project Server or Project Online, build your reports, train your resources and support you until your internal team is skilled to support the organization. To be truly successful a partner needs to be with you the whole way. If they say they can have you all set in 2 months then that's not a partner, that's an installer. Find a partner that will help you end to end; that has a methodology for project management and scheduling that they recommend with their Resource Capacity Planning Roadmap. If they don't have anything they can discuss with you then find another partner. Too often I get into organizations where they're on they're 3rd or 4th try with Microsoft Project Server or Microsoft Project Online and they think it's the tool or their culture and the truth is they've had the wrong partner.

What's in a Roadmap?
Let's talk about a Roadmap, as much as I would like to say it's easy and it won't be painful…wait I CAN say that! LOL When you've got the desire, the right tools (Microsoft Project Server or Project Online), the right people and great guidance from a proven methodology and partner you can achieve your Resource Capacity Planning goals within 12- 18 months. Shocker, right? Yes, Resource Capacity Planning is a long-term initiative which is why we create a Roadmap but don't worry you get a lengthy list of benefits well before the end.

Here's how a typical Roadmap engagement proceeds. First, we go onsite with a customer for about a 2 to 5 day assessment to review their current processes, tools, culture, communication styles, methodologies, challenges, people and skills, goals and leadership. After the assessment, we work closely with the customer to build an achievable Roadmap that blends our recommendations with the organizations strengths and weaknesses. The Roadmap deliverables include the current state, future state, GAP Analysis, recommended implementation approach, a high-level cost estimate and a set of Deliverable-Based Schedules for each portion of the Roadmap. In addition, we also add an important piece where we align the Business Objectives with the Features and Value of each.

Here's a sample for the Objective and Feature Alignment:

Business Objective
Feature Name
Feature Value
Improve the overall visibility and reliability of IT Resource Planning and Resource Prioritization

Deliverable-Based Scheduling
MS Project Views, Filters, grouping
Project Management Training (Agile/Waterfall/Hybrid)
Collaboration and Communication Training
Portfolio Selection

Project, Program and Portfolio Reporting

Resource Management

Project Management

Improved Visibility of All Resource Allocations (Projects and Non-Project Work)
Improve Use of Resources

Improve Assignment and Alignment of Resources

Provide Proactive Insight into Future Resource Bottlenecks


Ready, Set, Go!


Once we get approval, we typically have multiple, parallel paths for the implementation (see below) and interesting enough, we use the Production Environment during 'Operational Readiness' for our own schedules, so the customer can see we don't just implement but we also use our own tool. During this time, our customers really get a solid understanding as they shadow our team as we build the schedules, status the schedules, add and updated issues and risks and this all feeds into the automated status reports. If you missed that part, I meant to say 'Automated Project and Portfolio Status Reports'! Of course, this is just our resources and PMO or EPMO resources but it's 'real' data and the team can begin to tell a story from the data that they can then begin to show other Projects, Departments, Resource Managers or teams. It's impressive that we can have some data with value within just a few weeks.

Ask your partner if they plan to use your environment for their project schedule so you can track their progress and earned value without having to ask questions or wait for status meetings. If they don't plan to use it….find a different partner!

Here's some key areas you should expect as a part of your Roadmap and Implementation. Feel free to use this for bidding your RFP or when you work with us.

The Roadmap


Current/Future State Assessment
GAP Analysis for Tools, People, Skills, Processes, Culture, Methodologies

Operational Readiness


Technology Readiness: What will it take to implement and configure the core environment to begin with the PMO?

PMO Proof of Concept: This is usually the PMO or COE or a single project manager.

This approach is iterative so that you and your staff begin to understand the tool, processes and how we positive and negative test and train you. This is very important as you will ultimately maintain the tool so we prepare you for most every scenario. Here's just some of the areas we train and work with you to ensure you're also using the tool. This takes 3-6 weeks on average.

Initial Configurations
Deliverable Based Scheduling
Schedule Management
Resource Management
Risk and Issue Management
Cost Management
Workflow Basics (tasks, timesheets, status updates)
Collaboration and Communication
We build your core reports. **This is Critical** Our methodology works with any organization but it's the foundation for ensuring your organization uses Microsoft Project Server/Online correctly so you get quality data and timely decisions. If your partner can't explain to you what reports you should have and why…you know it, find another partner.

Internal Review


Many of the concepts, processes and reports that we talk about at the beginning of the POC will take some time to understand and how to implement within your organization. We recommend a few weeks to absorb it and work on the first implementation. Here's some of the deliverables during the review.


Demo/Roadshow your environment and showcase the benefits
Identify candidates for the first implementation
Create initial training materials
Create communication and marketing materials
Continue using the environment

Single Project Implementation

Many organizations have the misconception that the implementation is a massive endeavor and it can be if someone lets you go down this path. I don't recommend this approach as the project managers/schedulers need time to learn the tool and processes. There's a lot of benefits to using Microsoft Project Server or Project Online but the Project Managers must have a solid understanding of how it will work. Here's some of the pieces for the first implementation by role:

Project Managers/Schedulers:
All the same areas (9) from the Internal Implementation and then the time to implement prior to letting the resource managers or leadership review. Same timeframe for each new implementation team 3-6 weeks on average
Resource Mangers:
Review and Validate the teams work, understanding of timesheets, PTO impacts to
Team members:
Learn how to communicate with their resource managers and project managers within the tool, collaboration techniques, document libraries, searching information, statusing task progress, reviewing their own capacity planning
PMO Support:
Continue to learn how to support, maintain and proactively review the schedules, work, resources and variances from a Portfolio, Project, Resource, Department, Skill, Role and Project Manager level.
PMO Leadership:
Continues to review progress and identify potential implementations, demo to other departments, begin Resource Capacity Planning reviews with Resource Managers and works with HR and Finance to increase visibility to their areas

Iterative Implementations

These continue until you have enough projects and resources in the system that you can begin to conduct 'what if' scenarios and conduct more advance Portfolio and Resource Capacity Planning.

**Important: Once HR and Finance can see the proactive and early visibility of costs, resources, variances and capacity the game changes for the PMO and the organization. For example, HR can work with vendors to fill short duration needs in the future and with leadership to fulfill with full-time employees as an option. This can be seen months into the future so there are the cost savings and increased quality by getting the right people earlier in the pipeline.

As you can see, there is a lot to Resource Capacity Planning but the benefits of time, money, proactive decision making and increased confidence in the PMO are priceless. Hopefully, you see the value in Microsoft Project Server or Project Online and start your Roadmap soon. Let us know if we can help.

​
Author Profile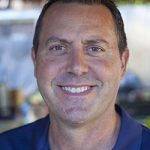 I work hard, play hard and be nice to everyone I meet. It's the Navy way!