Harnessing the Power of Dynamic Scheduling with Microsoft Project: A Game Changer for Project Managers
Why shifting from static tools like Excel to dynamic scheduling in Microsoft Project is a transformation worth making.
---
In the realm of project management, the tools you employ can significantly impact the efficiency, accuracy, and ultimately the success of your projects. For years, Microsoft Excel has been a staple in the toolkit of many project managers for scheduling, budgeting, and tracking tasks. However, as projects become more complex, the need for a more sophisticated, dynamic scheduling tool becomes apparent. Enter Microsoft Project – a tool designed with the complexities and dynamics of project management in mind. This shift is not merely a change of tools; it's an upgrade to a smarter, more efficient way of managing projects. This article elucidates the importance of learning dynamic scheduling with Microsoft Project and the profound impacts of not embracing this modern methodology.
Excel: The Static Approach
Imagine a seasoned project manager, John Doe, who has always relied on Excel for scheduling. His day begins with reviewing an Excel spreadsheet filled with tasks, deadlines, and assigned resources. However, as soon as there's a change in project scope or deadlines, he finds himself spending hours updating each cell, recalculating timelines, and ensuring no detail is overlooked. The static nature of Excel means each change is manual, time-consuming, and prone to errors.
Embracing Dynamic Scheduling with Microsoft Project
On the recommendation of a colleague, John decides to undertake Microsoft Project Training to learn the ropes of dynamic scheduling. Post training, his approach to project management is revolutionized. With Microsoft Project, he can now input project tasks, dependencies, and resources, and the software automatically adjusts the schedule when there are changes in the project scope, deadlines, or resource availability. This dynamic scheduling feature saves him countless hours, reduces errors, and enables him to manage projects more efficiently.
Impacts of Not Employing Dynamic Scheduling
Sticking to static tools like Excel for complex projects can lead to:
Time Wastage: Manual updating of schedules is time-consuming.
Increased Errors: Manual adjustments increase the likelihood of errors.
Inefficiency: Lack of real-time updates leads to inefficiencies in project execution.
Reduced Competitiveness: In a world where timely delivery is key, static scheduling can hamper competitiveness.
The Microsoft Project Advantage
By embracing Microsoft Project and its dynamic scheduling capabilities, project managers can significantly up their game. The automated, real-time adjustments in schedules allow for a more accurate, efficient, and streamlined project management process. The investment in Microsoft Project Training pays off exponentially by saving time, reducing errors, and ultimately leading to successful project deliveries.
As the narrative of John Doe illustrates, the transition from static to dynamic scheduling through Microsoft Project Training is not just a change—it's a transformation that empowers project managers to navigate the complexities of modern-day projects with finesse and accuracy.
Transitioning from Excel to Microsoft Project: Tips for a Smooth Transition
Invest in Training: Acquire Microsoft Project Training to understand the full capabilities of dynamic scheduling.
Start Small: Begin with a small project to familiarize yourself with the tool before managing larger projects.
Leverage Templates: Utilize Microsoft Project templates to ease the transition and improve efficiency.
---
With dedicated Microsoft Project Training, project managers can unlock the full potential of dynamic scheduling, setting a new standard of excellence in project management. Discover the array of Microsoft Project Training courses offered below, and embark on a journey toward enhanced project management proficiency.
---
What Type of Training Do You Need?
Individual and Small Group Training
OnDemand Training at your own pace
Starting at $399
---
OnDemand Training
Microsoft Project Standard Desktop Training
Microsoft Project Professional Desktop for Project Online Training
Microsoft Project Professional Desktop for Project Server Training
Templates, Student Hand Outs, Tips and Tricks
Certificate of Completion
---
Medium & Large Group Training
Onsite, Virtual or OnDemand Training
Contact Us for Discounts
---
Microsoft Project Standard Desktop Training
Microsoft Project Professional Desktop for Project Online Training
Microsoft Project Professional Desktop for Project Server Training
Templates, Student Hand Outs, Tips and Tricks
Certificate of Completion
Automated Training Progress Report
---
Have Questions?
We're here to help
Why My Microsoft Project Training Courses Stand Out?
In the world of Project Management, mastering tools like Microsoft Project is pivotal. But with a plethora of Microsoft Project Training Courses available, what sets mine apart? Here's why:
Two Decades of MVP Recognition: Being honored as a Microsoft Project MVP for 20 consecutive years isn't just a title I wear. It's a testament to my deep expertise and unwavering dedication to the field.
A Repository of Knowledge: With over 20 books to my name, my knowledge in Microsoft Project is vast and varied. Whether you're an avid reader or a visual learner, I've got resources ranging from books to YouTube tutorials to cater to your learning style.
Customized Training Solutions: I recognize that every organization has unique needs. That's why I offer tailored Microsoft Project Training solutions, ensuring that every student extracts the maximum value from the course.
Beyond Just Training: Sometimes, what you need goes beyond conventional training. My coaching and mentoring services are designed to provide guidance at every step, ensuring you're equipped to tackle even the most complex project challenges.
A Pillar in the Community: My active role in the Microsoft Project community is a testament to my commitment. I'm not just a trainer; I'm a mentor, guide, and a trusted expert for many.
Endorsed by the Best: When top-tier organizations entrust their training needs to me, it's a clear indicator of the quality and value I bring to the table.
In a nutshell, while there are numerous Microsoft Project Training Courses out there, my holistic approach, combined with years of experience and dedication, truly sets my offerings apart. If you still have doubts, check out my YouTube channel.
Author Profile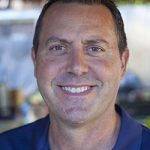 I work hard, play hard and be nice to everyone I meet. It's the Navy way!